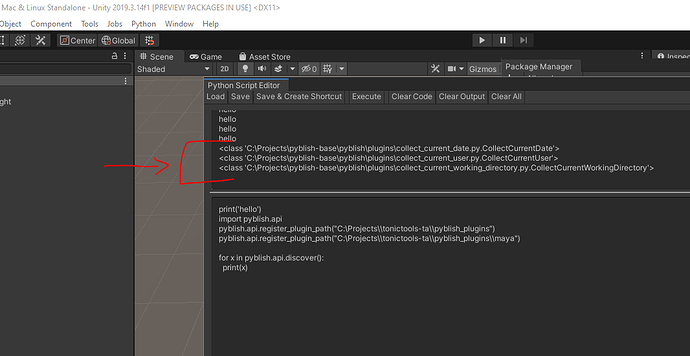 got pyblish to load in unity.
next step will be get QML working.
some experimenting getting pyblish to work in unity
will follow up sometime later
the python package for unity has come along and now has python 3 support, build in.
to install add this to the manifest:
"com.unity.scripting.python": "4.0.0-exp.5",
related thread: Sharplish - Porting Pyblish to C#
curious if this is still relevant / worked on.