hey guys,
I'm trying to connect the pyblish QML to maya in linux. because we are running centos 6.5 and only have python 2.6 support I'm building a virtual env like setup where i can run pyblish-qml with python 2.7 and pyqt5. this seems to work.
I can launch pyblish-qml using the pyblish-tray and open the QML widget.
however when i then load the maya widget it initial speak with it but then gives me the following error on validate or publish. (error at the bottom)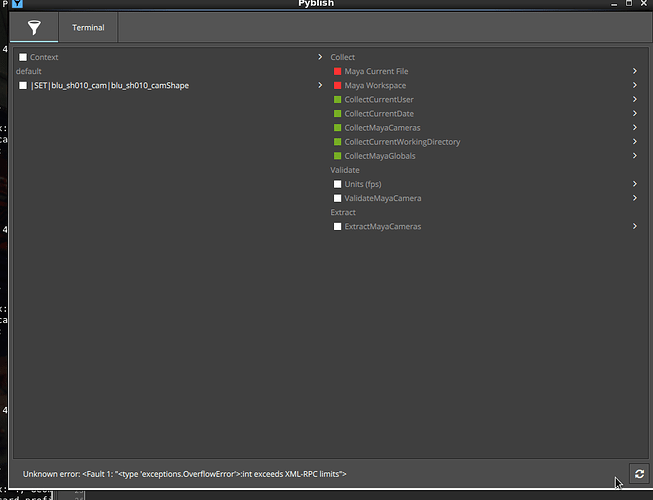 it seems to run my first validator as i'm seeing some print statements from it in maya.