A first pass on a pyblish UI aimed at fixing shitty 3d assets, for when you get dropped into those projects with lots of bad assets.
Created for ease of use for artists, who find pyblish lite & QML too overwhelming.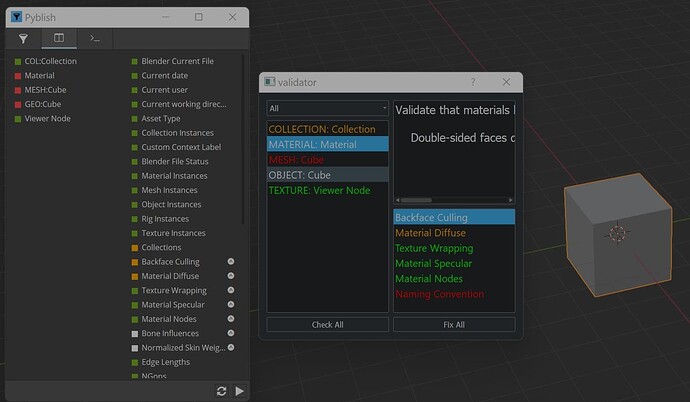 pyblish is designed to work with clean files, in a data driving approach, it struggles with lots of bad assets.
As a user it then is hard to know which mesh failed which check
The new UI
only shows relevant validations per selected instance.
(no more artist struggles with knowing why a mesh failed validation)
filter by instance type.
(ex. if artist is only interested in the mesh, or animation)
a repair/fix function. currently hardcoded to a fix method.
a single click fixes any issue with a reliable known fix.