starting a thread to discuss medic.
it was briefly mentioned in the thread CGWorld Event with Pyblish
medic is a mesh validation/authoring tool similar to pyblish.
the readme on the repo is quite good.
the author also made a wrapper for pyblish
not sure yet how the architecture and workflow works.
seems each check doesn't run on an instance but on a collection of instances
(in this case all)
i wonder if this could be changed to set the collection to the family and show individual instances?
also curious about making a UI wrapper to run pyblish checks in medic, since the UI is nice.
It'd be cool if you could use it together with pyblish by register_gui('medic')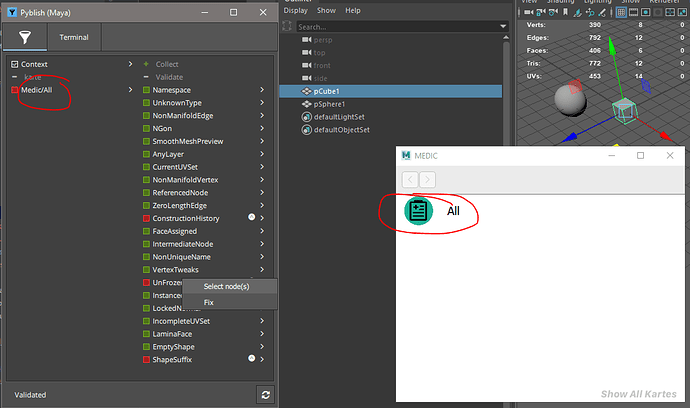 link to medic page on highend3d: https://www.highend3d.com/maya/script/medic-for-maya